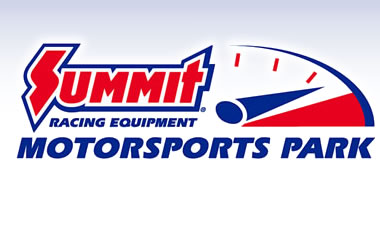 1/18/2013 - News
Trick Flow Specialties Named Official Cylinder Head Company of Summit Racing Equipment Motorsports Park
Trick Flow Specialties has been named the Official Cylinder Head Company of Summit Racing Equipment Motorsports Park beginning with the 2013 racing season. The agreement was made when Bill Bader Jr., President and General Manager of Summit Racing Equipment Motorsports Park, toured the Trick Flow facility in Tallmadge, Ohio in early January.


Trick Flow will be displaying its products at many of the track's major events, including the Blaster Cavalcade of Stars, the 6th annual Summit Racing Equipment NHRA Nationals, the 35th annual Auto-Plus Night Under Fire, and the recently announced Summit Racing Equipment Shakedown at the Summit.


"Summit Racing Equipment Motorsports Park is one of the premier drag strips in the country, it's in our backyard, and it offers a large and diverse range of events," explained Mike Downs of Trick Flow. "That makes the track the perfect venue to showcase our products and create brand recognition with both racers and fans."


"Trick Flow and Summit Racing Equipment Motorsports Park share a similar business philosophy: provide the highest quality products possible and work hard to ensure our customers are happy," said Bill Bader. "After touring the Trick Flow facility and meeting with the staff, I can truly say this company makes top-quality products and has the enthusiasm to get racers and fans fired up about high performance and racing."


Trick Flow will also return as the sponsor of Fright Night at Summit Racing Equipment Motorsport Park's Halloween Classic in October. Recognized as the largest sportsman drag race in the world with over 1,200 racers attending, the Halloween Classic celebrates its 40th anniversary in 2013.