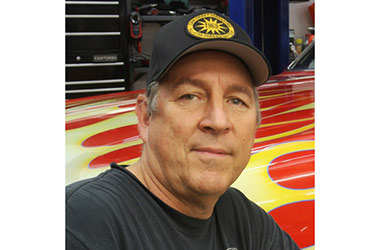 4/7/2014 - News
Jeff Smith Answers Your Tech Questions in the New "Ask Away!" Column at OnAllCylinders!
If you've been a gearhead for any length of time, chances are you're familiar with Jeff Smith. He served as editor at Hot Rod and Car Craft magazines, and was recently chief tech guru at Car Craft. For almost 40 years, you couldn't turn a page in any number of other car mags without seeing Jeff flogging an engine, answering stumper tech questions, or working on his beloved Chevelle.


Mr. Smith is now a regular contributor to Summit Racing's OnAllCylinders blog. He will be answering tech questions in his Ask Away! column as well as doing tool reviews, product profiles, and maybe building an engine or two.


You too can ask Jeff to help solve your tech problems—just submit a potential question on the OnAllCylinders Facebook or Google+ page for a future Ask Away! column. We'll do our best to get an answer to everyone's question.


Ask Away! will be published the first Friday of each month—and check out Ask Away Number One here!