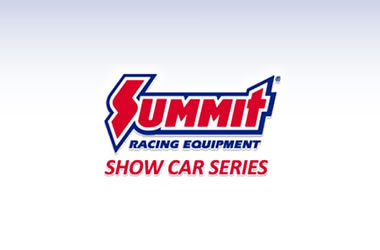 1/4/2013 - News
Don't Miss the 2013 Summit Racing Equipment Show Car Series
America's premiere show car series is back!
The Summit Racing Show Car Series showcases custom cars, trucks, motorcycles, hot rods, race vehicles, antique cars, and other vehicles worth millions of dollars. The shows, which stretch from Boston, MA to Calgary, Canada, will include an International Show Car Association (ISCA)-sanctioned competition for show car exhibitors. Contestants can also compete for several additional prestigious awards such as the Detroit AutoRama's famed Ridler Award.
January 11-13: Calvalcade of Customs; Cincinnati, OH
January 25-27: Subaru World of Wheels; Pittsburgh, PA
February 8-10: 53rd Annual World of Wheels; Kansas City, MO
February 8-10: Indianapolis World of Wheels; Indianapolis, IN
February 15-17: Dallas AutoRama; Dallas, TX
February 15-17: Milwaukee World of Wheels, Milwaukee, WI
February 22-24: Calgary World of Wheels; Calgary, Canada
February 22-24: Salt Lake City AutoRama; Salt Lake City, UT
March 1-3: Chicago World of Wheels; Chicago, IL
March 8-10: Detroit AutoRama; Detroit, MI
March 15-17: Omaha World of Wheels; Omaha, NE
March 22-24: Town Fair World of Wheels; Boston, MA
April 5-7: Piston Ring's World of Wheels; Winnipeg, Canada
For more information on each show; including celebrity guest appearances, live music, show-specific displays, auctions and seminars, student career days, and other events; visit the Show Car Series map.