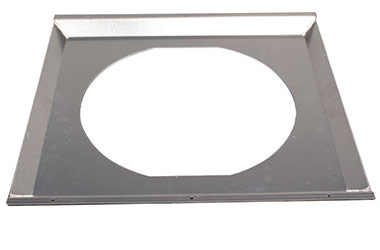 8/27/2014 - Media
Summit Racing Universal Aluminum Fan Shrouds Now Available
An electric cooling fan always works better with a fan shroud. A shroud helps channel the fan's airflow through the radiator core instead of around it. That helps the radiator dissipate heat more efficiently, keeping your engine running cooler.


If you are doing an engine swap or have a larger radiator under the hood, it can be tough to find a factory fan shroud that fits properly. You can always make your own, or you can get one of these Summit Racing universal-fit aluminum shrouds. They are available in 20, 22, and 26 inch widths and have a shallow 1.25 inch mounting depth—perfect for crowded engine bays.


The Summit Racing Universal Fan Shrouds are available pre-cut for 10 inch dual, 14 inch, and 16 inch single electric fans. Blank fan shrouds are also available that you can cut to fit your specific fan diameter.


SEE SUMMIT RACING'S UNIVERSAL ALUMINUM FAN SHROUDS