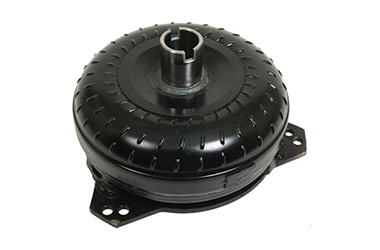 3/20/2014 - Media
Summit Racing Street and Strip® Nitrous Torque Converters Now Available
Nitrous is wonderful stuff for making silly horsepower on the cheap. But the shock of a big hit of nitrous—even when controlled in stages—is very hard on parts, particularly the torque converter. If you're running a nitrous system that adds 200 or more horsepower, the near-instant stress that hit of nitrous causes will literally make a torque converter balloon, or expand in diameter. Things go boom shortly after that.
Summit Racing's Street & Strip® Nitrous Torque Converters are designed specifically for nitrous, high-boost supercharging (over 12 psi) and race cars running trans-brakes. The converters have fully furnace-brazed fins and anti-ballooning plates to help absorb shock.


The Summit Racing Street & Strip Nitrous Torque Converters are rated to 800 horsepower. Converters are available for Chevrolet TH-350/400 and Powerglide, plus Ford C4 and C6 transmissions.


SEE ALL SUMMIT RACING STREET & STRIP NITROUS TORQUE CONVERTERS