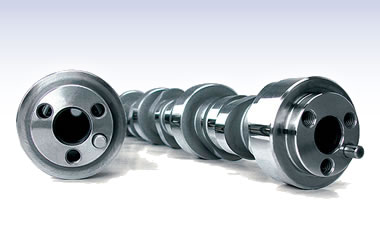 12/10/2013 - Media
Summit Racing LS Cams by COMP Cams Now Available
Your choice of 11 different LS cam grinds, available exclusively at Summit Racing.


Why They're Cool: These Summit Racing LS custom grind hydraulic roller cams were ground especially for us by COMP Cams—they are not available anywhere else! The cams feature modern lobe profiles that take full advantage of high-flow factory and aftermarket GM LS cylinder heads. The camshafts are tailored for specific RPM ranges and usage, from torque to high-rpm horsepower.


Summit Racing LS Cams by COMP Cams are available for naturally aspirated, supercharged, nitrous oxide injected, and turbocharged applications.


Applications: 1997-2014 GM LS series engines.


LINK TO ALL SUMMIT LS CAMS BY COMP CAMS