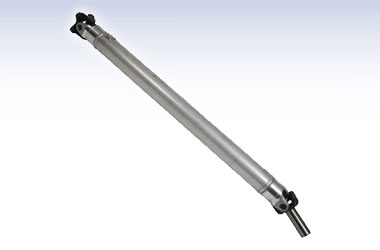 11/11/2013 - Media
Summit Racing Aluminum Driveshafts Now Available at Summit Racing Equipment
Less weight means better throttle response and lower elapsed times.


Why They're Cool: Summit Racing has offered aluminum driveshafts for 1979-2004 Mustangs for a while. Now we have them for 1967-2001 Camaros and Firebirds, too. All Summit Racing aluminum driveshafts are made from seamless tubing that ensures both strength and rigidity, yet weigh much less than comparable steel driveshafts. Less weight helps improve throttle response and elapsed times at the track.


Summit Racing aluminum driveshafts are fully balanced, and come assembled with
high performance 1330-style U-joints that can withstand the additional horsepower we know youll be making.