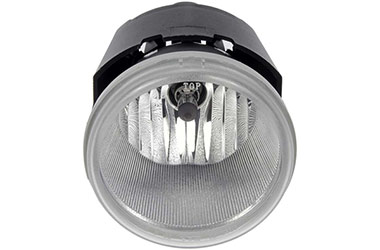 4/21/2014 - Media
Replacement Lighting and Lenses from Summit Racing: Repair What Winter Broke
Man, it was one rough winter, wasn't it? All that snow and ice and salt and crap probably did a number on your daily driver. In fact, we'd wager a lot of people have at least one cracked light or lens that needs to be replaced.


Summit Racing has you covered with a big selection of direct replacement headlights, taillights, fog lights, and lenses from Dorman and Sherman Parts. These are the same parts used by collision and repair shops, so you know they fit properly and have the proper connectors to plug into the OEM wiring harness. Summit Racing has lighting for many popular domestic and import vehicles from the 1980s through 2013.


And if you don't see the lighting you need at SummitRacing.com, just give us a call—if Dorman and Sherman make lights for your vehicle, we can special-order it for you.


Dorman Fog Light Assemblies
Fog lights get no respect from water, rocks, or other debris. Dorman fog light assemblies fit your vehicle's original light openings with no special brackets or hardware needed. The lights match the OEM assemblies (a plus when you just need to replace one light) and meet all DOT regulations.


Sherman Headlight and Taillight Assemblies
The headlights on today's vehicles are very complex assemblies. When it's time to replace yours, don't get some no-name part from a place you've never heard of—get a top-quality Sherman Parts headlight assembly from Summit Racing. Sherman Parts assemblies fit properly and won't fritz out on you in a month. That's why Sherman is one of the biggest names in crash parts.


Same goes for Sherman Parts taillights and lenses. They're direct replacements and perfectly match the OEM parts so you won't end up with mismatched lights. That's not cool.


SEE DORMAN FOG LIGHT ASSEMBLIES

SEE SHERMAN PARTS HEADLIGHT ASSEMBLIES

SEE SHERMAN PARTS TAILLIGHT ASSEMBLIES