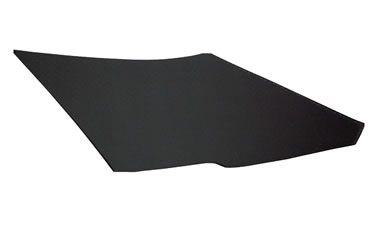 6/25/2013 - Media
PUI Interiors Headliner Kits Now Available From Summit Racing Equipment
Replace your musty, saggy headliner with one that's better than the original.


What They Are: PUI Interiors Headliner Kits


Why They're Cool: OEM appearance, modern durability. Over time, headliners get dirty, discolored, torn, or simply fall apart. PUI's headliners look and feel just like your original, but are made far better than the factory did. The pre-sewn headliner, sail panels, and visor material are made from foam-backed cloth or vinyl with an ABS plastic inner structure will not crumble over time like the old factory foam board.


Chevy Applications
• 1967-72 Chevelle/Malibu, vinyl
• 1968-72 Nova, vinyl
• 1982-92 Camaro, fabric
• 1978-88 Monte Carlo, fabric

Pontiac Applications
• 1966-67 Lemans/GTO, vinyl
• 1982-92 Firebird, fabric
• 1982-87 Grand Prix, fabric

Buick Applications
• 1984-87 Regal/Grand National, fabric

Olds Applications
• 1978-88 Cutlass, fabric

Mopar Applications
• 1968-70 Charger, vinyl
• 1968 Super Bee/RT, vinyl
• 1970-74 Challenger/Barracuda, vinyl


Where to Get One: Order online at SummitRacing.com or call Summit Racing at 1-800-230-3030


Other Stuff Worth Knowing: Have a Chevelle, Camaro, or Nova? Summit Racing has matching PUI Interiors door panels to go with your new headliner. Most panels come pre-assembled, making installation a remove-and-replace deal.