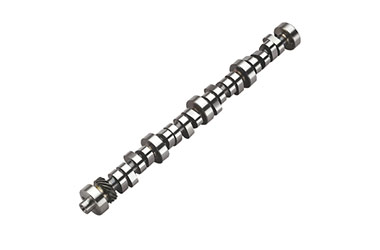 6/9/2014 - Media
Now Available at Summit Racing: Crane Hydraulic Roller Camshafts
Hydraulic rollers from mild to wild from a camshaft pioneer. Crane Cams has been grinding racing and performance street cams since the '50s. With one of the largest camshaft profile databases in the free world, chances are Crane makes a hydraulic roller cam for your American V8.


Why convert an older engine to a hydraulic roller? A roller cam dramatically decreases valvetrain friction and wear, and allows designers to create profiles that offer more lift without increasing duration. That means a roller cam can make more midrange and top-end power than a flat tappet cam of the same duration without sacrificing bottom-end power. You don't have the valve lash worries you have with a mechanical flat tappet or roller cam, either.


Summit Racing carries over 150 Crane hydraulic roller cams for the usual suspects like small and big block Chevy, small and big block Mopar, small block Ford and Ford 429/460. We also have Crane roller cams for AMC 290-401, first- and second-gen Chrysler Hemi, Ford FE engines, Olds 355-455, and Pontiac 287-455.


SEE ALL CRANE HYDRAULIC ROLLER CAMS AT SUMMIT RACING