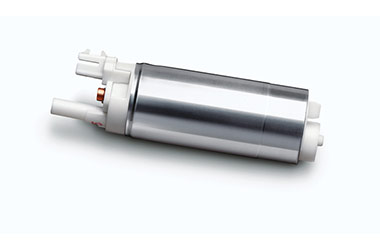 4/22/2014 - Media
New OE Replacement Part: ACDelco Electric Fuel Pumps
Direct replacement fuel pumps from the people that make them for GM.


Why They're Cool: Replacing an electric fuel pump is not a fun job, especially the in-tank ones. That's why you want to get a quality pump—like an ACDelco fuel pump from Summit Racing—so you don't have to do the job twice. ACDelco's direct replacement pumps are made to OEM specs, so they fit properly and connect to factory wiring harnesses. Plus, each ACDelco pump is backed by a 12 month/12,000 mile limited warranty. Not that you'll need it.


Summit Racing has ACDelco electric fuel pumps for many GM vehicles plus select Ford, Chrysler, Honda, Toyota, and other vehicles.


GM Applications
• 1982-2007 Chevy passenger car and light truck
• 1981-2004 Buick, Olds, Pontiac
• 1980-2007 Cadillac passenger car
• 1985-2007 GMC truck and SUV


SEE ALL ACDELCO ELECTRIC FUEL PUMPS AT SUMMIT RACING