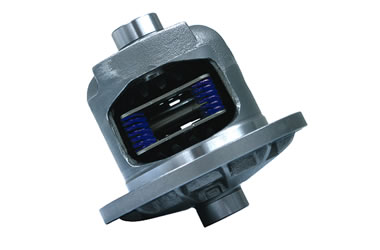 2/13/2014 - Media
New at Summit Racing: Yukon Gear & Axle Dura Grip Positraction Carriers
Superior traction and strength that's still suitable for the street.
Why They're Cool: These carriers offer the perfect balance of off-road utility with on-road drivability. Yukon Dura Grip Positraction Carriers use a Traction-Loc, 4-spring clutch-style limited slip design. They provide smooth operation, while retaining strong lockup power and excellent torque delivery.
The carriers themselves are made from nodular iron, with internal gears machined from forged 4320 steel. They are completely rebuildable and easy to modify. Each carrier is made in the USA.
These carriers are available for many common axle models, including Ford 8.8/9 inch, GM 8.6 inch, and Chrysler 9.25 inch, in both front and rear applications. Check your ring and pinion ratio for compatibility.
Product Link: http://www.summitracing.com/oh/search/part-type/differential-carriers?SortBy=BestKeywordMatch&SortOrder=Ascending&keyword=yga%20dura%20grip