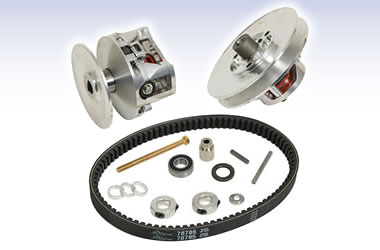 1/22/2014 - Media
New at Summit Racing: JR Race Car Junior Dragster Parts and Accessories
Everything you need to build an awesome Junior Dragster—and get your kids hooked on the greatest motorsport on Earth.


Junior Dragster racers probably know JR Race Car as the manufacturers of Hercules chassis and Shockwave clutches, but the company has been making parts for Junior Dragsters since NHRA launched the class in 1992. We think they have this race car thing down pretty well. Summit Racing offers hundreds of JR Race Car components including:


Wheel and Tire Packages
Summit Racing has front and rear wheel and tire packages in over 15 different styles. The wheels are CNC-machined from a solid piece of aluminum, making them both strong and lightweight. The wheels are available polished or black anodized depending on the style. Matched tires, inner tubes, bearings, and hubcaps are included.


Mikuni Carburetor Jet Block Kits
These kits are a must for properly tuning Mikuni carburetors. The kits include 10 main, five pilot, and eight air jets, plus a billet aluminum block to screw them into when not in use. Kits are available for 28mm and 33mm carburetors. Summit Racing also offers Titan and Max main jets to help fine-tune your carburetor.


Headers
JR Race Car headers are made from high-quality steel and have a chrome finish. They are available in multiple styles in 1.5, 1.625, and 1.75 inch primary diameters. Mounting hardware is included.


Summit Racing has lots of other JR Race Car Junior Dragster parts including Shcokwave clutches (as shown in the photo), intake manifolds, pistons, air filters and stacks, fuel system parts, brake rotors, drive belts and sprockets, and safety gear.