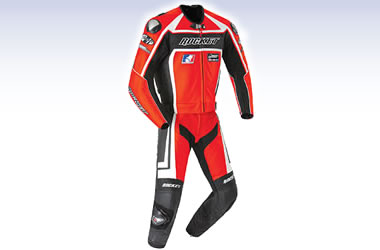 11/18/2013 - Media
New at PowerSports Place: Joe Rocket Riding Gear and Apparel
Everything you need to go riding in style--and hang out in style too--from one of the top names in powersports riding gear.


Riding Suits
The famous Joe Rocket logo can be seen on its Riding Suits at tracks nationwide. There are one-piece versions as well as two-piece pants and jacket combos available. Depending on the suit, you'll find features like KEVLAR® or titanium reinforced panels, removable and weatherproof suit liners, spine pads, ceramic knee sliders, and vents. The pants and sleeves are pre-bent at the knees and elbows to conform to a comfortable riding position. The suits are also adjustable to ensure a perfect fit. Joe Rocket riding suits are available in many sizes, styles, and colors.


Gloves
No matter the riding environment, Joe Rocket Gloves are designed to keep a rider's hands securely on the bars. Depending on the style, the gloves feature reinforced panels for durability, adjustable straps for comfort, weather-resistant liners, and armor in critical areas. Joe Rocket makes gloves to combat frigid-temperatures, survive rain-soaked environments, and endure track-only speeds. It's easy to select a glove that perfectly matches your riding style and conditions. There are many styles to choose from in men's and women's sizes.


Helmets
Offering no-compromise protection, PowerSports Place has Joe Rocket helmets to suit daily commuters all the way to full-out racers. Depending on the model, the helmets feature moisture-wicking liners, secure closures, removable and washable cheek pads/liners, advanced ventilation systems, and UV-coated faceshields. They are also computer designed to ensure optimal aerodynamic characteristics. Each helmet meets or exceeds Snell and/or DOT standards.


PowerSports Place has plenty of other Joe Rocket gear including shoes and boots, rain suits, vests, hoodies, and T-shirts.


LINK TO JOE ROCKET PRODUCTS AT POWERSPORTS PLACE