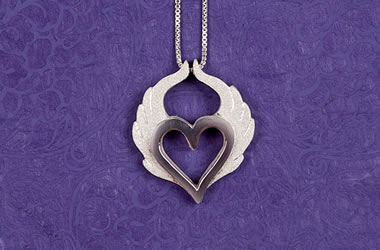 11/27/2012 - Media
Hotrod Rocks Sterling Silver Jewelry Now Available from Genuine Hotrod Hardware
Jewelry with a sparkle of hot rod attitude!


What They Are: Hotrod Rocks Sterling Silver Jewelry


Why They're Cool: Just the right amount of attitude goes into each handcrafted, sterling silver ring, necklace, and pair of earrings. Choose from flying, flaming or winged hearts, wrenches, and piston designs. Piston and wrench ring designs are available in men's and women's sizes. Made in the USA.


Where to Get Them: Order online at Genuinehotrod.com or call Genuine Hotrod Hardware at 1-800-575-1932


Other Stuff Worth Knowing: For those that love accessorizing, Genuine Hotrod Hardware also offers Seatbelt Belts with a seat belt-style pushbutton buckle--choose from Chevy, Ford, Jeep, Dodge, and Corvette logos.