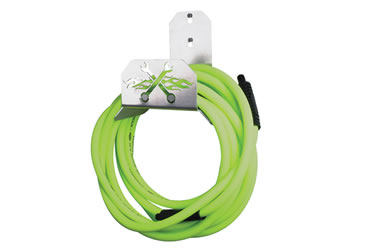 11/13/2012 - Media
Genuine Hotrod Hardware Hose Holders Available at Summit Racing Equipment
Hose holders never looked so cool.
What They Are: Genuine Hotrod Hardware Hose Holders
Why They're Cool: A nifty way to keep air or water hose off the floor and away from clumsy feet. Made from 18-gauge stainless steel with a wicked etched pinstripe design, or a laser-cut crossed wrench design. Hoses will want to hang out here.
Part Numbers:
ITD-2003 Laser Cut Wrenches
ITD-2004 Etched Pinstripe
Where to Get Them: Order online at SummitRacing.com or call Summit Racing at 1-800-230-3030.
Other Stuff Worth Knowing: Summit Racing carries a wide assortment of Genuine Hotrod Hardware storage options so you can keep everything neat, organized, and within reach.