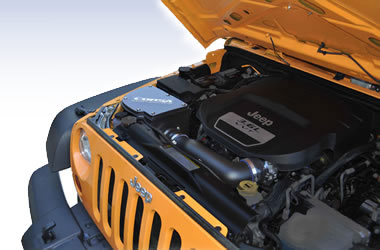 5/21/2013 - Media
Corsa Performance Air Intake Kits Available at Summit Racing Equipment
Feed your engine the air it needs to make more horsepower.


What They Are: Corsa Performance Air Intakes


Why They're Cool: These air intakes are specifically engineered for each application to increase air volume and optimize engine performance by directing air through specifically designed channels that allow clean air to efficiently enter the engine. Large diameter ducting has smooth transitions to further improve engine breathing. The intakes feature silicone connectors to provide flexibility and thermal stability.


Applications: Many 2007-12 GM, Ford, Dodge/Ram, and Jeep trucks and SUVs
Where to Get One: Order online at SummitRacing.com or call Summit Racing at 1-800-230-3030


Other Stuff Worth Knowing: Get more air into your engine with a Corsa Air Intake and get more exhaust out with a Corsa Sport Exhaust System from Summit Racing. The stainless steel systems employ a straight-through, non-restrictive design coupled with patented reflective sound cancellation technology to tune out droning for a crisp, aggressive sound. This science also reduces backpressure, allowing your engine to produce more horsepower and torque. Most are even 50-state street legal.