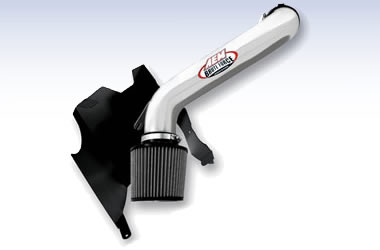 1/30/2013 - Media
AEM Brute Force Air Intake Kits Now Available at Summit Racing Equipment
More cold air means more horsepower and torque for your truck.


What They Are: AEM Brute Force Air Intake Kits


Why They're Cool: Dyno-tested to deliver more torque and horsepower than any other intake system available today. Specifically designed for large displacement engines, Brute Force intake kits are made from CNC mandrel-bent 6061 aluminum and feature reinforced TIG-welded brackets and fittings for maximum durability.


Choose from an extra-large oiled, four-layer cotton gauze filter, or a synthetic Dryflow filter. Both reduce restriction without compromising filtration. Brute Force air intakes include a heavy-duty stainless steel heat shield and complete hardware kit for installation.


Where to Get One: Order online at SummitRacing.com or call Summit Racing at 1-800-230-3030


Other Stuff Worth Knowing: Summit Racing also carries AEM Water/Methanol Injection Kits. Increase boost pressure and advance timing without running a higher-octane fuel. Available with a 1 or 5 gallon reservoir and a fluid sensor already installed. For naturally aspirated or forced-induction engines with EFI or carburetors.