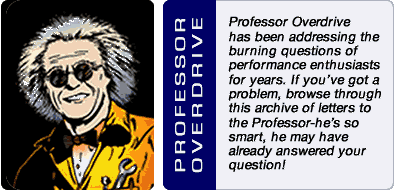 Is a performance flexplate required when installing an aftermarket torque converter?
Usually a performance flexplate is not required for a vehicle that is used exclusively on the street. However, if the vehicle is to be raced, the NHRA, IHRA, and other sanctioning bodies require the use of an SFI-approved flexplate.
Note: The bolt circle of an aftermarket torque converter may necessitate the use of a performance flexplate. This scenario holds true for many domestic applications including the Chrysler, Dodge and Plymouth families.