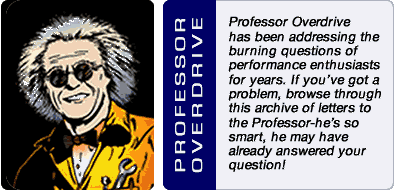 What is the difference between flash stall and foot brake stall on a torque converter?
Foot brake stall is dependent upon too many variables such as the type of braking system (disc or drum), how well adjusted the brake system is, ring and pinion ratios, engine idle characteristics, etc. Fash stall is more accurate. Flash stall can be determined a couple of different ways:
1.) With the vehicle idling in low gear, apply full throttle. As the vehicle begins moving forward, watch the rpm indicator on the tachometer. This is the flash stall. Note: The engine must be responsive from idle. If not, camshaft timing and/or carburetor adjustments may be required for the engine to run crisp from idle.
2.) With the vehicle in forward motion in high gear and at the lowest mph where it will not kick back into a lower gear, apply full throttle while watching the tachometer. This measurement of flash stall is best achieved with a manual transmission.