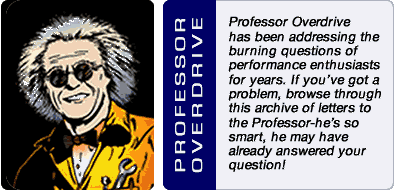 What factors should I use in determining which type of Ram clutch I should use for my application?
The main areas to look at in choosing a clutch are:
1.) Primary use of the vehicle
2.) Engine horsepower
3.) Type of tires used
4.) Rear gear ratio
5.) Operating rpm of the engine
Stock engines with minor modifications that are raced occasionally on street tires can use the Powergrip clutch sets offered by Ram. Modified vehicles that are raced and use slicks or sticky street tires need to use Ram's 900 Series street/strip setups. Modified vehicles that operate over 6,500 rpm or use power enhancers such as nitrous or a blower require a Long-style clutch assembly. Power levels over 500 hp should convert to an 11" clutch assembly.