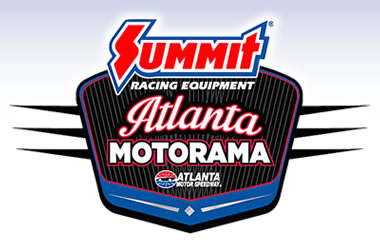 1/27/2014
2014 Summit Racing Equipment Atlanta Motorama
2014 Summit Racing Equipment Atlanta Motorama
Saturday, April 26, 2014 through
Sunday, April 27, 2014
Atlanta Motor Speedway, Atlanta, GA
As one of the South's premier motoring festivals, the Summit Racing Equipment Atlanta Autorama will feature many makes and models of automobiles as well as airplanes, boats—practically anything with a motor. There will be a judged car show with prizes in multiple show classes. Other activities and displays for the event weekend will include an auto show, swap meet, bike show, car corral, automobile clubs and groups, and a manufacturers' midway.



The Summit Racing Equipment Atlanta Motorama will also feature the Super Summit Manufacturer Showcase that will give you the opportunity to talk to hundreds of motorsports industry professionals. New features and displays continue to be added for the event.
For more information, visit www.AtlantaMotorama.com or call (770) 707-7904.