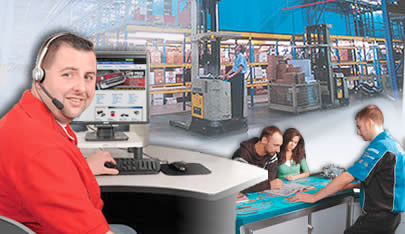 Search Jobs by Department
Phone Sales
Job Title:
Inbound Phone Sales Team Leader
State:
Georgia
Department:
Phone Sales
Post Date:
8/6/2014
Hours of Work:
Full-time, 11:30 am to 8:00 pm; overtime as needed
Duties to be Performed:
Help develop, coach, lead, and assist a team of sales representatives to improve their job performance and ensure the quality care and treatment of Summit Racing Equipment customers. • Positively represent the company to both internal and external customers. • Work on assigned projects designed to benefit the sales representatives, customers, or the company. • Assume leadership responsibility of the entire sales floor when required. • Support and enforce all company policies. • Perform other duties assigned as needed.
Skills and Abilities Needed:
• Must be PC literate and familiar with commonly used software systems such as Microsoft Excel, Word, and Outlook. • Always maintain professionalism and composure when dealing with customers, co-workers, management, and other personnel from various departments and/or organizations. • Ability to apply common sense understanding to carry out instructions furnished in written or oral form. • Must be able to multi-task and manage time effectively. • Work efficiently and effectively during periods of above average stress and/or peak sales demands. • Display excellent problem solving skills. • Must have previous sales and leadership experience. • Extensive auto parts and auto tech knowledge required.
Experience/
Education Required:
Qualified applicants must possess a High School diploma or General Education Degree (GED).
Must live in or be willing to relocate to the McDonough, Georgia area.