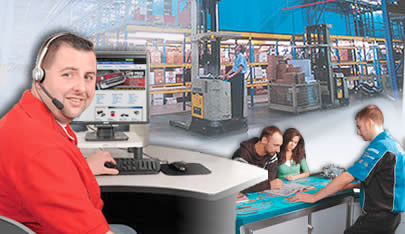 Search Jobs by Department
Purchasing
Job Title:
Supply Chain Specialist
State:
Ohio
Department:
Purchasing
Post Date:
1/9/2015
Hours of Work:
Full-time Monday through Friday, 8:30 am to 5:00 pm; overtime as needed
Duties to be Performed:
• Manage a consistent flow of product from our suppliers to attain optimum inventory levels at each of the company's distribution centers. • Supply the customer with the best possible inventory availability. • Uphold and enhance the reputation of Summit Racing Equipment by promoting goodwill and professionalism within our supply chain community. • Maximize the profitability of inventory items purchased considering both acquisition costs and operating efficiencies. • Provide exceptional service to all departments within our organization. • Maintain company and department goals set for fill rate, service levels, acquisition savings, inventory targets, and turnover. • Negotiate additional discounts and payment terms favorable to the organization and communicate these special terms to the Accounting Department. • Act as a liaison between our suppliers and Merchandising to assure availability of new products. • Give feedback to the Marketing and Advertising departments on product changes and assist in implementation. • Work with the Sales and Customer Service departments to ensure they have accurate information regarding delivery status of all inventory items. • Work with the Receiving and OFC departments to maximize material handling efficiencies and to resolve issues. • Analyze opportunities for enhancements to department operating systems and help implement changes. • Evaluate vendor terms and policies and make sure they are in harmony with the goals of Summit Racing Equipment; assist in distribution of this information throughout the organization. • Assure vendor compliance to usage of the B2B website informational system.
Skills and Abilities Needed:
• Excellent PC skills with extensive knowledge of MS Excel, Word, and database programs; analytical software experience a plus. • Overall understanding of supply chain practices and principles. • Excellent written and verbal communication skills. • Excellent organizational and project administration skills. • Must be a self-starter and able to work with little supervision. • Must be able to perform multiple tasks concurrently with the ability to prioritize responsibly. • Fast and accurate data entry capabilities. • Possess ability to analyze data quickly and accurately and be able to recognize problems immediately. • Excellent problem-solving and follow-up skills. • Ability to work with various personalities and maintain objectivity.
Experience/
Education Required:
Qualified applicants must have a minimum of a High School diploma, with some college preferred, and 2-3 years of purchasing experience including negotiations, analysis, and vendor interaction.
Must live in or be willing to relocate to the Akron, Ohio area.