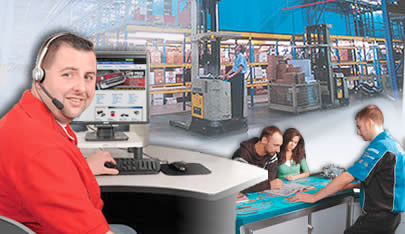 Search Jobs by Department
Phone Sales
Job Title:
Entry Level Phone Sales Rep
State:
Ohio
Department:
Phone Sales
Post Date:
1/2/2015
Hours of Work:
Full-time - shift may vary
Duties to be Performed:
The primary responsibilities for this position are the following: To provide phone sales support to our customers. All calls are inbound. Calls will consist of the following: Pricing and availability questions, tech questions, customer service questions, and order processing. The calls are to be answered in an upbeat, professional manner with customer satisfaction as the number one objective. Help customers select the correct products. Identify and capitalize on all sales opportunities. Gather billing and shipping information and enter orders on computer. Other duties to be assigned as needed.
Skills and Abilities Needed:
To perform this position successfully, a qualified applicant should demonstrate the following competencies: Candidate must possess excellent communication skills, basic sales ability, and be able to interact and communicate well with others. Applicant must have strong initiative and be motivated to succeed. The candidate must be able to recognize, pursue, and capitalize on all sales opportunities. Applicant must be interested in automobiles and motorsports and possess a sincere desire to learn technical details about vehicle systems. Must be able to multitask, coordinate, and manage time effectively while maintaining professionalism with customers and co-workers. Candidate must be able to follow instructions and respond to leadership direction, meet previously determined department standards, and strive to increase both personal and team production.
Experience/
Education Required:
An individual must be able to perform each essential duty satisfactorily. The following requirements are representative of the knowledge, skill, and/or ability required to perform this job: Candidate must have a High School diploma or possess a GED equivalent; college, phone, customer service, sales experience, and the ability to speak multiple languages are a plus. Proficient in Computer Environment.
Must live in or be willing to relocate to the Akron, Ohio area.