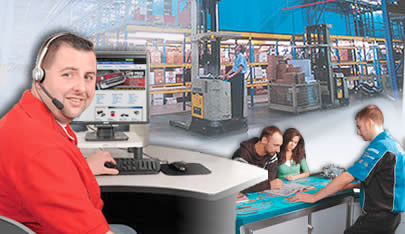 Search Jobs by Department
Technical Data Management
Job Title:
Technical Data Researcher Level 2
State:
Ohio
Department:
Technical Data Management
Post Date:
8/25/2014
Hours of Work:
Full-time Monday through Friday, 8:30 am to 5:00 pm; overtime as needed.
Duties to be Performed:
Research technical data for new and existing products in the Summit Racing eCatalog database including descriptive and application attributes; identify and include related and upsell components. • Populate descriptive and application level attributes using all available resources. • Manage multiple tasks simultaneously; provide status updates to management as needed. • Alert management to work system problems and data discrepancies. • Communicate directly with the product manufacturers to gather required data. • Other duties to be assigned as needed.
Skills and Abilities Needed:
• Strong knowledge of MS Excel. • Gather and analyze information quickly; capable of identifying and resolving problems alone or on a team. • Use intuition and experience to ensure information is complete and useful to both consumers and business users. • Balance team and individual responsibilities; be objective and open to co-workers' views and concerns. • Prioritize and plan workload; use time efficiently by setting goals and objectives. • Exhibit sound and accurate judgment; be able to support and explain reasoning. • Include appropriate people in decision-making process; make timely decisions. • Communicate effectively with others orally and in writing; excellent communication skills in team environments. • Approach others in a respectful manner; react well under pressure and accept responsibility for actions. • Improve and promote quality. • Follow instructions and leadership direction; commit to long-term goals. • Meet deadlines and productivity standards; strive to increase personal and team production. • Observe security procedures, report security problems.
Experience/
Education Required:
High School diploma or general education degree (GED) or 1-3 years of related experience and/or training. Extensive technical background related to performance automotive products or Powersports.
Must live in or be willing to relocate to the Akron, Ohio area.