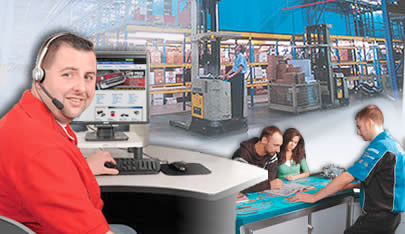 Search Jobs by Department
Tech
Job Title:
Tech Phone Agent
State:
Ohio
Department:
Tech
Post Date:
12/23/2014
Hours of Work:
Sunday-Wednesday 10:30-9PM
Duties to be Performed:
Assist our customers in part selection, installation, repair, troubleshooting, price, and availability. To handle all inbound calls from internal and external sources. This includes, but is not limited to: giving price, availability, part numbers, application assistance, installation assistance, troubleshooting vehicle problems, and giving manufacturers information to our customers and the staff at Summit Racing Equipment. Provide Technical counseling concerning information and specifications for products provided by Summit Racing and other vendors offered by Summit Racing.
Skills and Abilities Needed:
Basic use of a keyboard, manufacturer's catalog rack, and filing systems. Effective written, oral, and verbal communication skills are a necessity. Strong knowledge and understanding of the high performance industry and the parts Summit Racing sells. Must understand the parts applications, specifications and the theory of operation. Hands on experience with after-market modifications and/or maintenance preferred. The ability to communicate with others, while keeping an open mind, a good attitude, and showing a genuine concern. Ideal candidate will enjoy problem solving, troubleshooting, and interacting with others inside and outside of SRE organization. Maintain a positive attitude, and possess an outgoing, levelheaded demeanor.
Experience/
Education Required:
High school diploma, ASE certification and/or related trade school degree preferred. 2-5 years related experience and/or training required. "Hands on" experience with general automotive mechanics and performance modifications to automobiles and light trucks, and dealing with the public.
Must live in or be willing to relocate to the Akron, Ohio area.