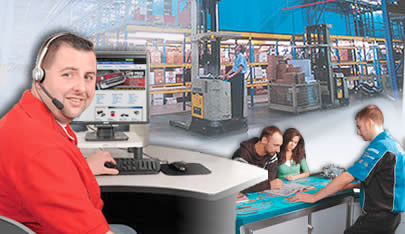 Search Jobs by Department
Customer Service
Job Title:
Bilingual Customer Support Agent
State:
Ohio
Department:
Customer Service
Post Date:
6/20/2014
Hours of Work:
Full-time Monday through Friday, 9:30 am to 6:00 pm; overtime as needed
Duties to be Performed:
• Handle customer service calls from non-English speaking customers that do not require advanced automotive technical knowledge, including order status, returns, and order maintenance. • Assist with credit card verification for non-English speaking customers. • Take any speaking customer service calls during busy periods.
Skills and Abilities Needed:
• Must be able to speak and write fluently in both English and another language, usually Spanish. • Applicants require basic arithmetic skills. • Must be able to creatively troubleshoot solutions to customer problems using all available procedural tools. Solutions should always try to balance company interests with those of the customer. • Must be proficient in Microsoft Office (including Excel, Word, and Outlook) plus possess knowledge of HP, including Sentry/ORAD, and OSCAR.
Experience/
Education Required:
Qualified applicants will possess a High School Diploma or equivalent. Knowledge of a third language is a plus.
Must live in or be willing to relocate to the Akron, Ohio area.